Maisy
'Lytchdale Aphrodite'
Well Maisy was the first Airedale I got and she sure got me in some very tight scrapes and she really did think she was the best. She used to dive under cars in search of cats. One time she chased a cat and it escaped through it's cat flap but that didn't stop Maisy as she believed she could also get through the cat flap, luckily for the cat, only her head made it through but she did cause me some embarrassment. Tragically she died suddenly at 5 years old.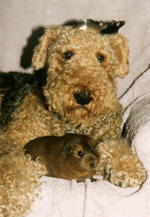 Oscar
'Snowdene Sweet William'
He was an angel he joined us 9 months before our son and shared his birthday with my daughter who was 2yrs younger. He loved growing up with them- well he thought he was the same being apart of everything even holding a plastic sword for a sword fight with the children. He loved our mice, birds and especially Tiggy our guinea pig who used to wonder around with him like another dog.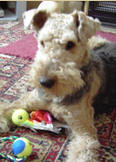 Basil
'Good King Henry'
A keen gardener joined us when Oscar was seven. He was always doing naughty things when we were out and would sit one paw in the air saying sorry on our return even when he hadn't done anything. He loved Oscar and followed in his shadow. He is always laid out asleep but you still know he is there as he snores very loudly! Basil is now 12½ years old and slowly going blind but is still cheeky at times!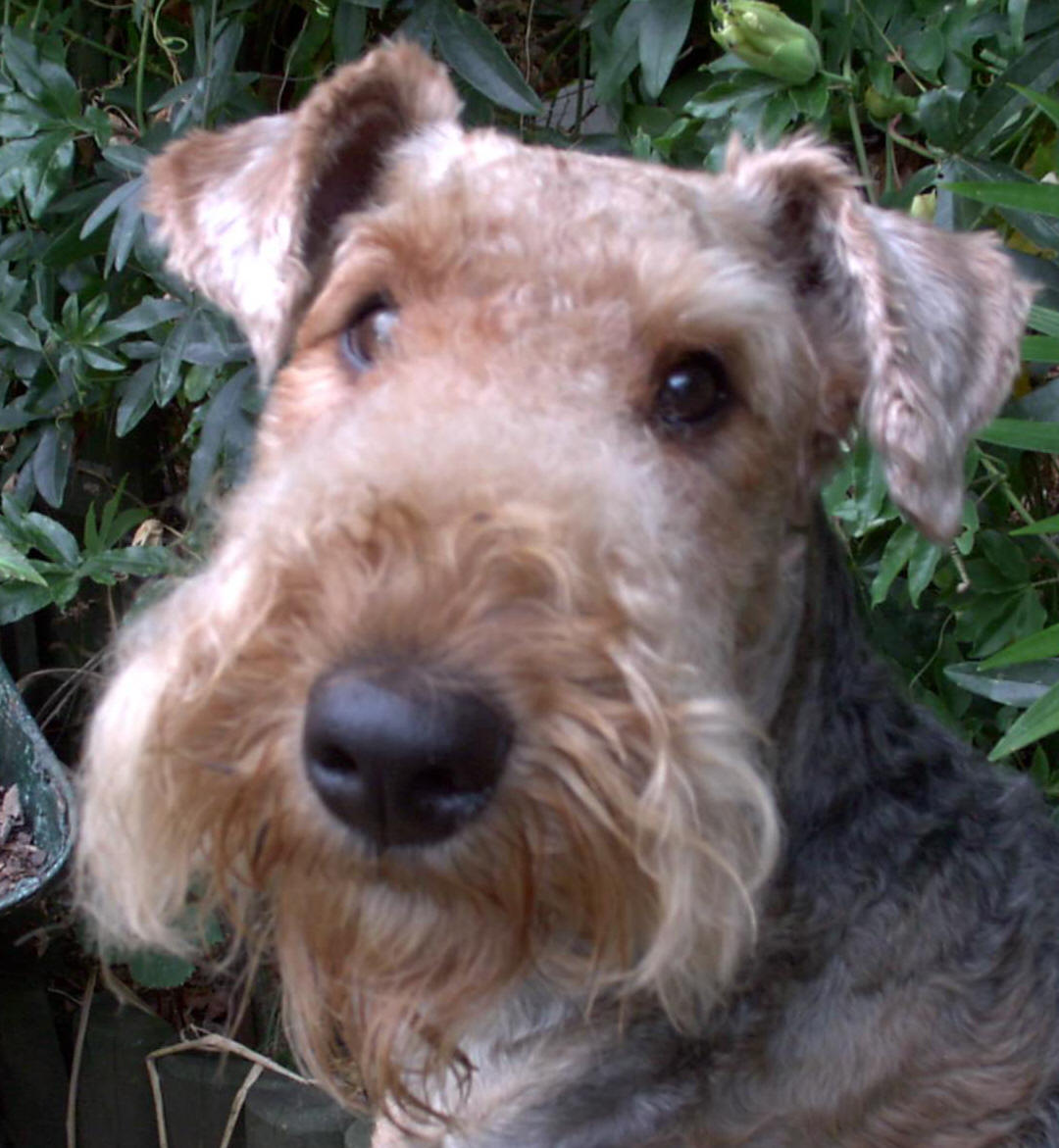 Sybil
'Lytchdale Spring Thyme'
Basil missed Oscar very much and so a year after he dies we got Sybil. Basil adored her and let her do whatever she wanted so she was smitten. Sybil is the typical busy body and always has to know what is going on she even has her own window box which she is always sat on watching the world go by. She had 7 puppies 5 years ago this month and we kept Hector. She still looks after him washing his face and keeping him in order. Sybil also loves the sound of her own voice and will insist on trying to speak.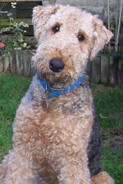 Hector
'Lytchdale Pompous Popper'
Sybil's son (1 of 7). He is clever too. He sits up and begs to say please usually for biscuits and cheese. He loves his multi- coloured rugby ball and loves apples, We have to run out and collect any fallen apples as fast as possible as he sits under our 3 trees waiting. He is a real 'Scrumper', luckily his tummy is fine!!!. He also loves Basil and will insist on waking him up for a game. He is also a fantastic thief (not necessarily a good thing!) and will steal absolutely anything for a bit of attention and to be chased!