Jigsaws available now!!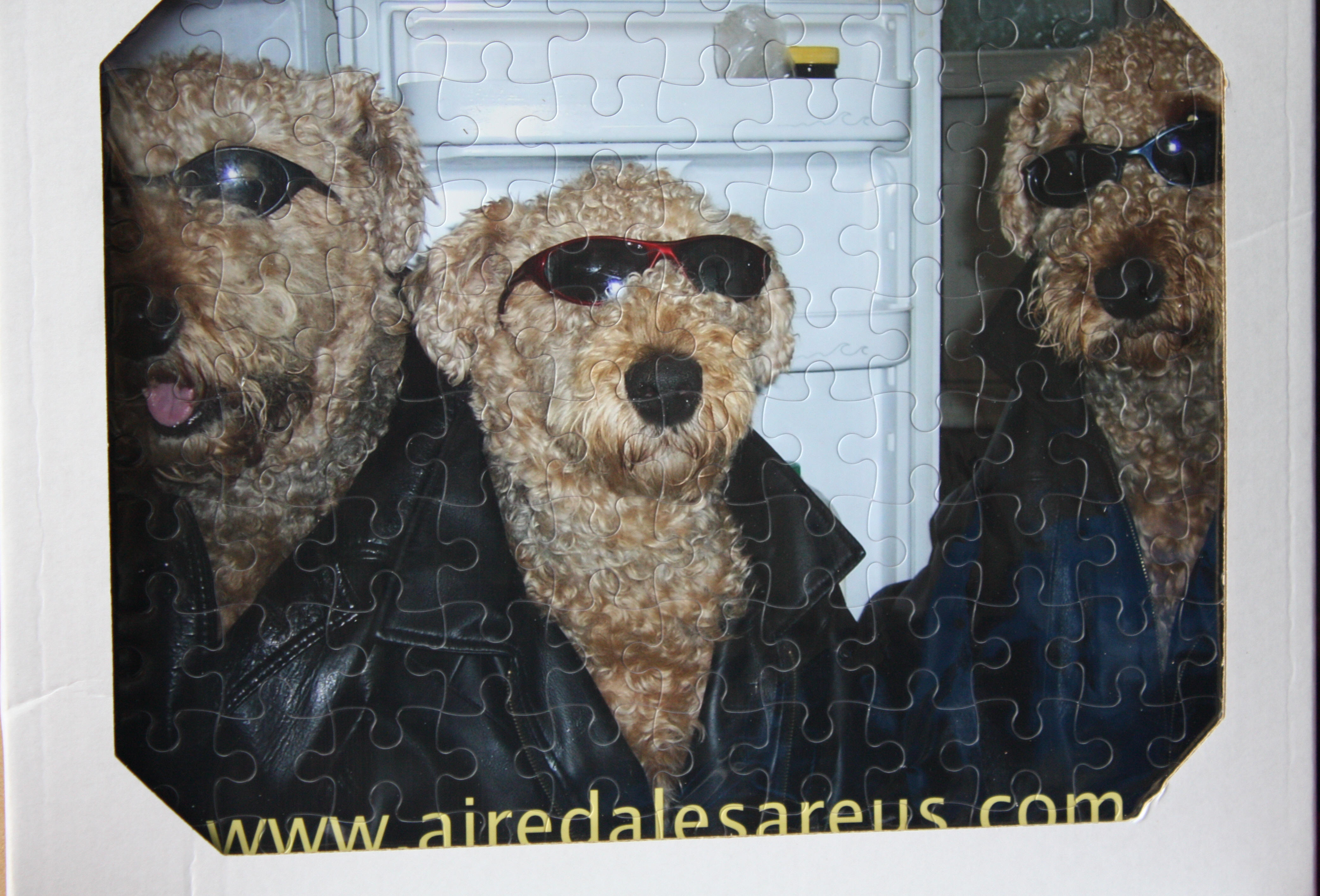 Only a few available as a trial. Good quality Airedales Are Us Jigsaws. 120 pieces size: 26cm x 21cm
Only £ 5.50 + p&p.
If you would like to purchase a jigsaw or would like more details please e-mail using the link below first. P&P dependant on location.